🏴󠁧󠁢󠁥󠁮󠁧󠁿 WORLD CUP 2022 ⚽
AT
HELLO

ORIENTAL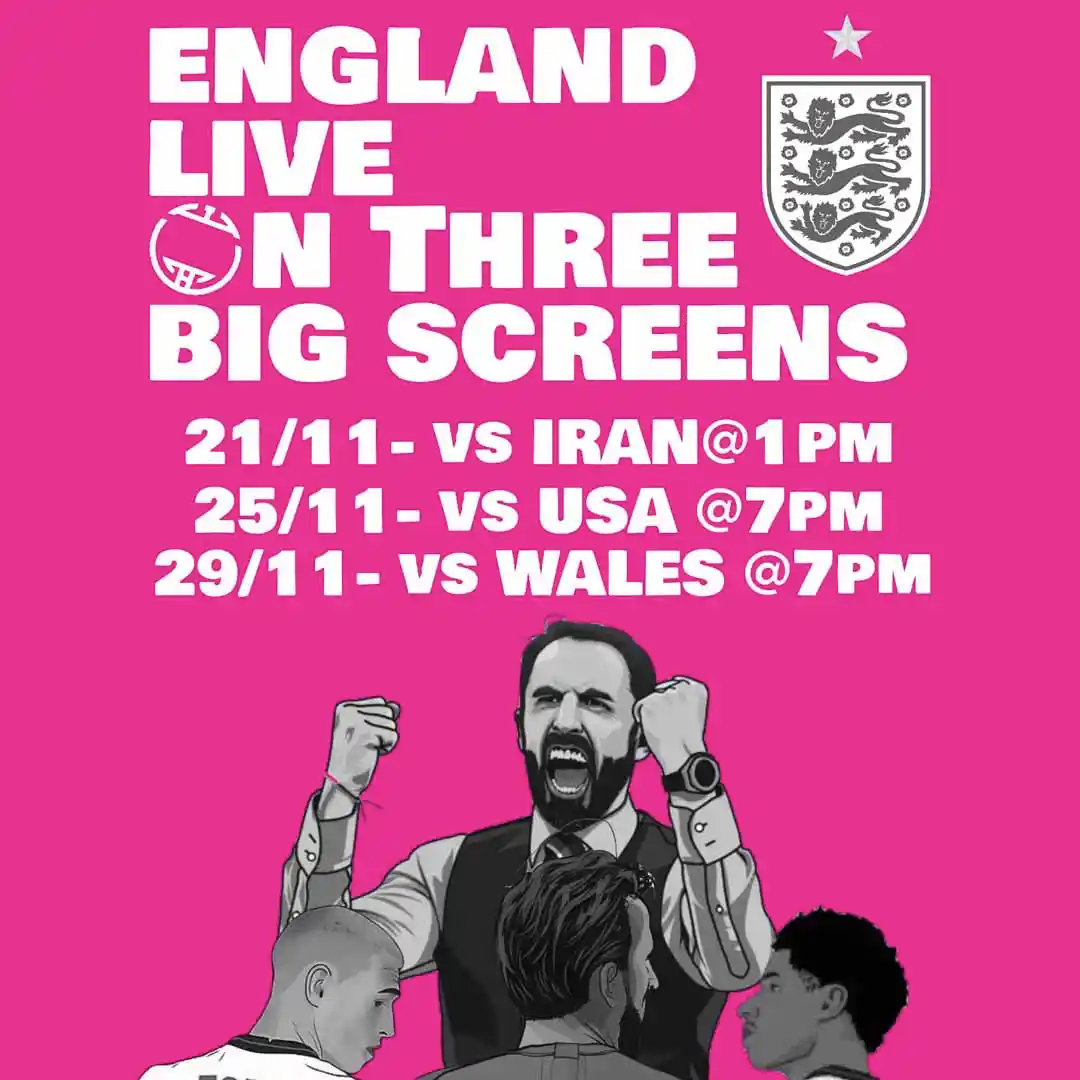 IT'S COMING HOME. IT'S COMING.
THE WORLD CUP'S COMING HOME
*

.
*If you think of Hello Oriental as your home, and we hope that you do.
Why watch the World Cup at Hello Oriental? Well, not only do we have the city's most kick-ass East Asian eats and a well-stocked bar that now serves soju – AKA 'Korean vodka' – but we also have three huuuge projector screens and a cutting-edge PA system that make our basement space the most immersive place to watch games (short of flying out to Qatar).
We're now taking World Cup table bookings. Your table reservation will be available from one hour before kick-off, and it'll remain in place until 30 minutes after the final whistle.
Bookings are £6 per head, which includes a choice of first drink:
Pint of lager
House spirit and mixer
Soft drink
Bubble tea
Plus: You can order delicious and game-enhancing food to your table using the app.
Book now to reserve a sought-after spot for you and your mates. England games are, obviously, likely to be the busiest – so stake your claim while you can!