HELLO

ORIENTAL
CATERING SERVICE
Hello Oriental offers a unique catering service offering
authentic Chinese and East Asian food for your events.
In our venue we offer uncensored East Asian street food across three storeys, spanning diverse tastes and palates. Our catering service makes enjoying our stunning food in your chosen location possible.
From freshly prepared and beautifully presented sushi platters to street food specialities, we can curate a menu that compliments your vision for your event to suit your budget.
As experienced restaurant operators we can cater for dietary requirements, including vegan and halal.
Our dishes include traditional and traditional-with-a-twist dishes, like: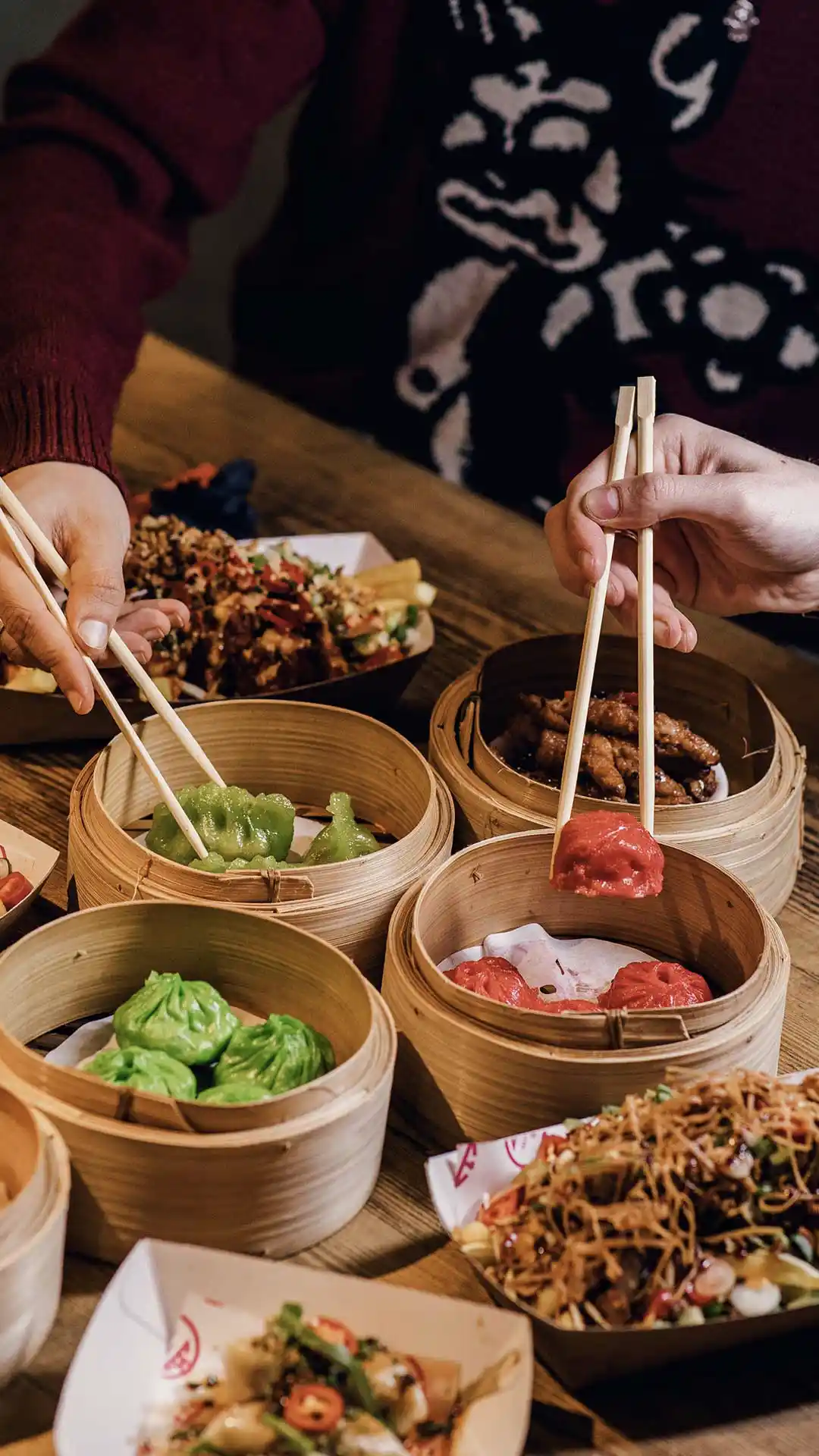 Browse our full restaurant
menu here
for inspiration but don't hesitate to let us know if there is something specific you might like but can't see.
We also have an ice cream machine to serve our unique and visually stunning ice-creams served in fish waffle cones. We have a range of unusual and delicious flavours like Japanese cherry blossom flavour, Vietnamese coffee, lychee, vegan charcoal, or plain vanilla if you prefer. Our ice-creams are a delightful and sweet treat to complete your event.
We work closely with our customers to make sure the food enhances your event, making it truly memorable.
To find out more, please send an email to info@hello-oritental.co.uk and we'd be delighted to help.