Spicy Korean Carbonara Ramen
A Fiery Delight 🍜🔥
Now at
HELLO

ORIENTAL
Heat Up Your Taste Buds
Get ready for a flavour explosion at Hello Oriental with our newest culinary creation – the Spicy Korean Carbonara Ramen! Combining the rich creaminess of traditional Carbonara with the fiery kick of Korean spices, this fusion dish promises an unforgettable dining experience.
A Symphony Of Flavours
The Spicy Korean Carbonara Ramen boasts a harmonious blend of perfectly al-dente noodles immersed in a luscious cream sauce infused with spicy gochujang. Topped with a tantalizing medley of sautéed veggies, succulent grilled chicken, and a perfectly poached egg, every bite is a symphony of flavors that dance on your palate.
Savour The Spiciness
For spice enthusiasts, this ramen is a dream come true! The well-balanced heat of the gochujang sauce adds a delightful kick, elevating the dish to a whole new level of excitement. But don't worry, if you prefer a milder experience, just ask our friendly staff to customize the spice level to your liking.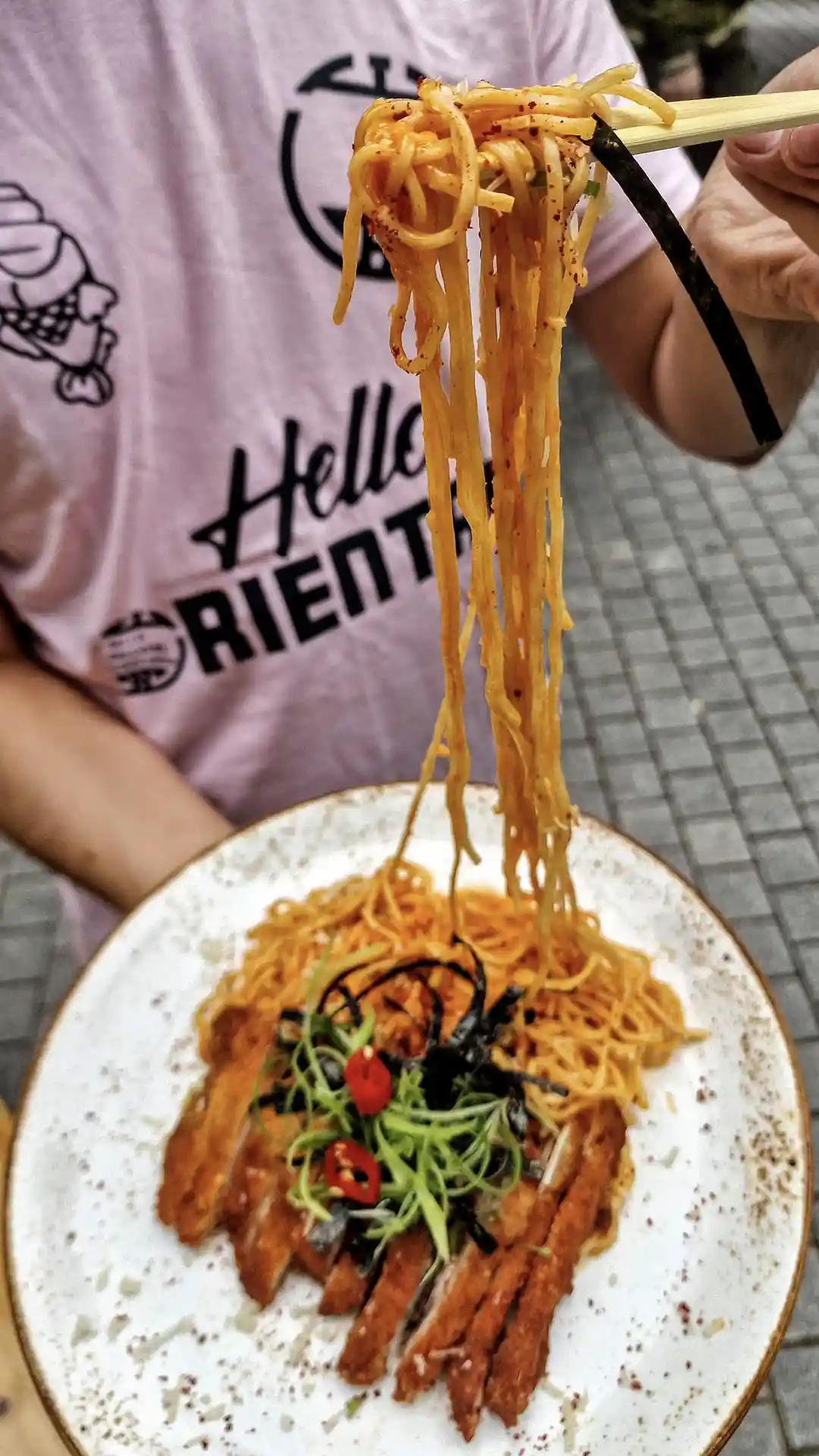 Experience The Unforgettable
Whether you're a ramen connoisseur or a daring food explorer, the Spicy Korean Carbonara Ramen is a must-try. Unleash your taste buds and embark on a culinary journey that celebrates the bold, the daring, and the delicious.
Join Us
Don't miss out on this fiery delight – visit Hello Oriental now to savor the Spicy Korean Carbonara Ramen. Our talented chefs and vibrant atmosphere await you to create unforgettable memories in every bowl. 🔥🍜