EVERYDAY FROM 3-6PM:

HELLO

HAPPY HOUR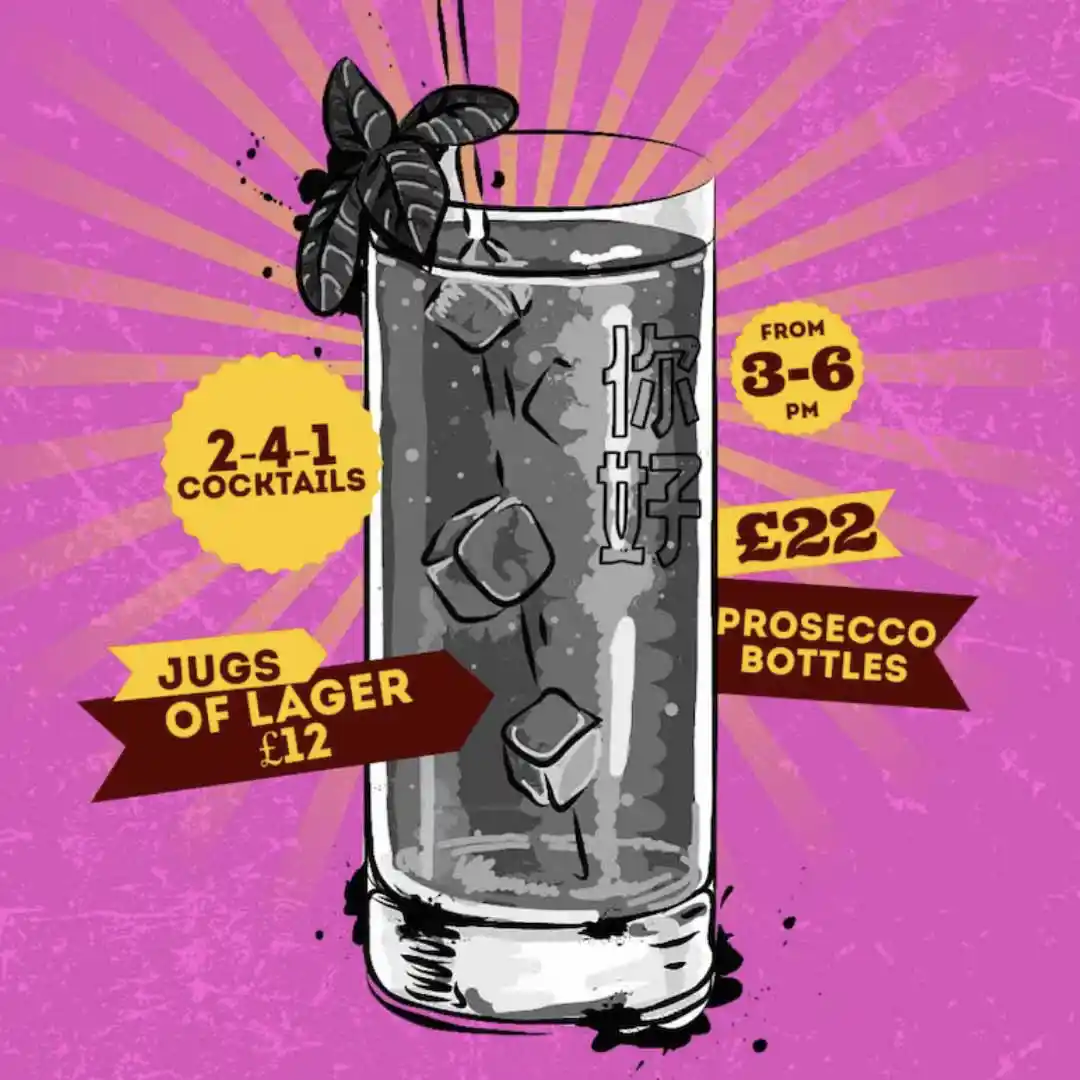 Summer has been a little… meh so far with the less said about the Manchester weather the better.
Luckily Hello Oriental is here with news guaranteed to put a smile a mile wide on fans of delicious drinks and dazzling deals.
Check out our new Hello Happy Hour below!
🍹 What's Poppin' at Hello Happy Hour 🍹
From 3:00 PM to 6:00 PM every single day, we're hooking you up with deals that'll have your taste buds throwing a party and your wallet doing the happy dance.
🍸 2-4-1 Cocktails 🍸
We're throwing down with a lineup of the sickest cocktails in town. Order one, get another one on us. It's like a flavor explosion in your mouth, and an excuse to try something wild or roll with your go-to classic.
🥂 £22 Prosecco Bottles 🍾
Here's the deal – £22 gets you a whole bottle of Prosecco. Yeah, you heard that right. Whether you're toasting to wins or just soaking up the good times, this bubbly goodness brings the vibes up a notch.
🍻 £12 Jug of Lager 🍻
Calling all lager lovers! For just £12, you're getting a jug loaded up with that liquid gold. It's perfect for kickin' back solo or sharing the awesomeness with your crew.