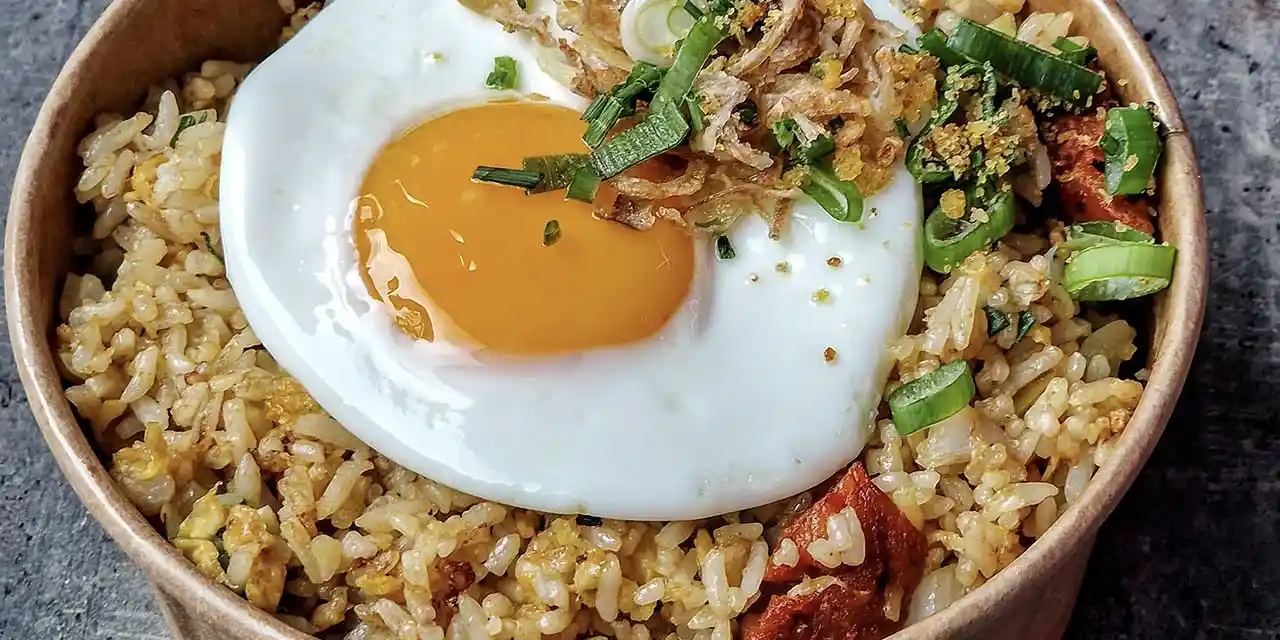 NEW MENU at HELLO ORIENTAL
We have updated our menu! We've listened to customer feedback and got busy tweaking and perfecting our existing menu, and adding 15 new dishes.
The dishes added include a mixture of traditional Chinese and Southeast Asian foods, like Hainanese Chicken, a dish of poached chicken served with seasoned rice, dipping sauces and cucumber garnishes.
Three new noodle dishes have been added: Stir Fried Udon Chicken, Stir Fried Udon Prawn and Korean Blackbean Noodles. Udon Noodles are thicker noodles, soft with a slight bite and perfect for absorbing the flavours of whatever other ingredients they are cooked with.
There is a new Filipino rice dish: Longsilog, a traditional Filipino breakfast dish served with Filipino sausages.
An additional bao bun has been added, Teriyaki Beef Bao, to sit alongside the other four baos available on the menu.
For those that enjoy a western spin on the more traditional dishes there is Kimchi Cheese Fries, Szechuan spicy fries and Satay Duck Fries.
We've updated our drinks list too with six brand new cocktails, one with a charitable twist.
We've added the Vimto sour, a bold, zesty & sour cocktail with vodka, lychee syrup, lemon juice & most importantly Vimto, the taste of Manchester. 50 pence from each sold goes to local non-profit Eat Well MCR.
Hello Oriental are proud to support this local enterprise, hosting a fundraising evening and cooking meals that Eat Well MCR deliver to young people from Hulme and Moss Side.