🥢
20% OFF

🥢
AND A LOAD OF DELICIOUS DEALS THIS JAN!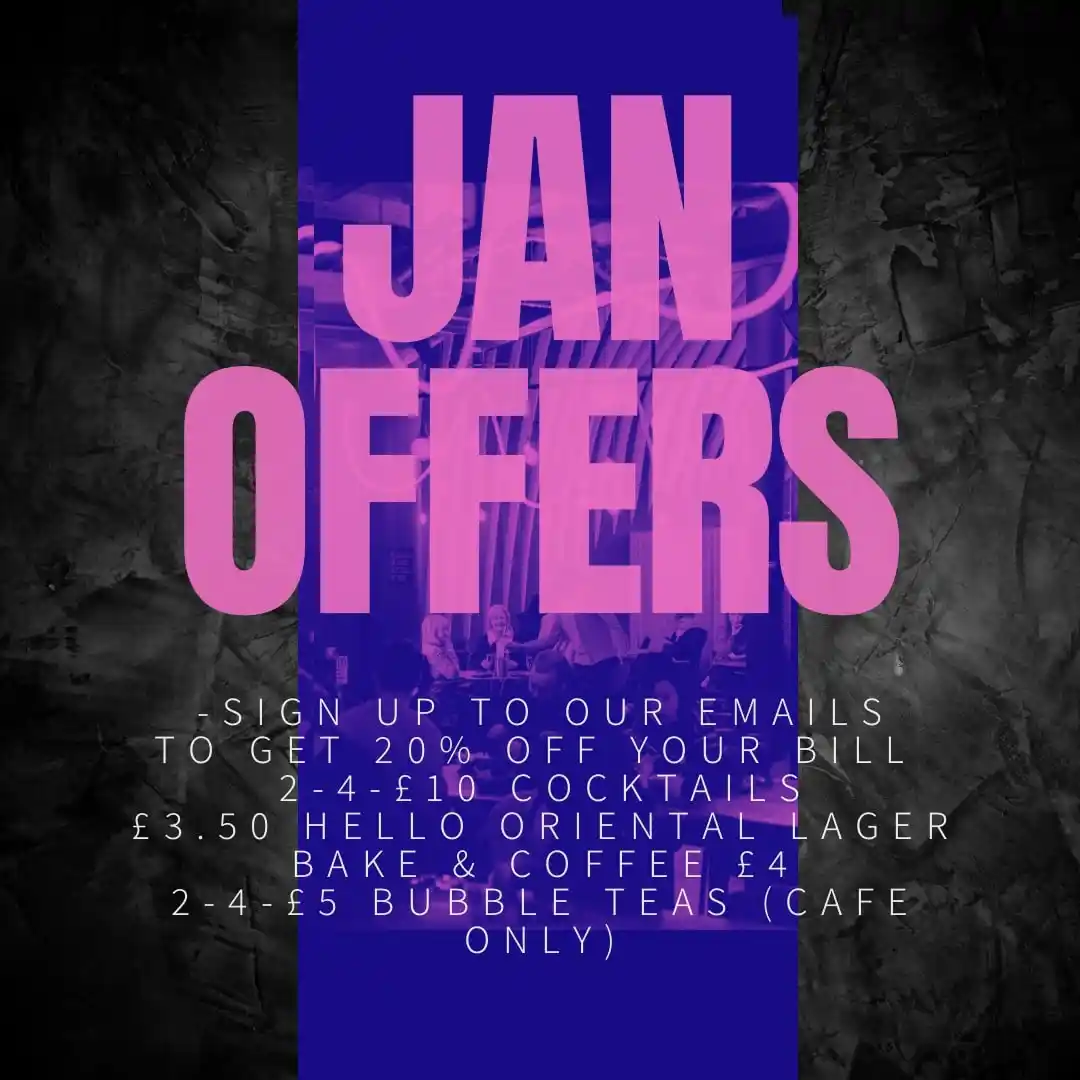 January doesn't have to be duvet days, diets, and despair. Hello Oriental are here for you with a plethora of offers to ensure your 2023 starts on a brighter note.
First up, how about 20% off the entire menu?
Just pop your email here and we'll send you the code for 20% off the whole menu, including drinks.
Sign up discount code cannot be used:
– from 5pm on Fridays or all day Saturdays.
– Not to be used in conjunction with any other promotions