Manchester's Flavorful Fusion
The
Durian

Ice Cream Experience
at

HELLO

ORIENTAL
HELLO ORIENTAL HAS ADDED DURIAN FRUIT ICE CREAM TO ITS MENU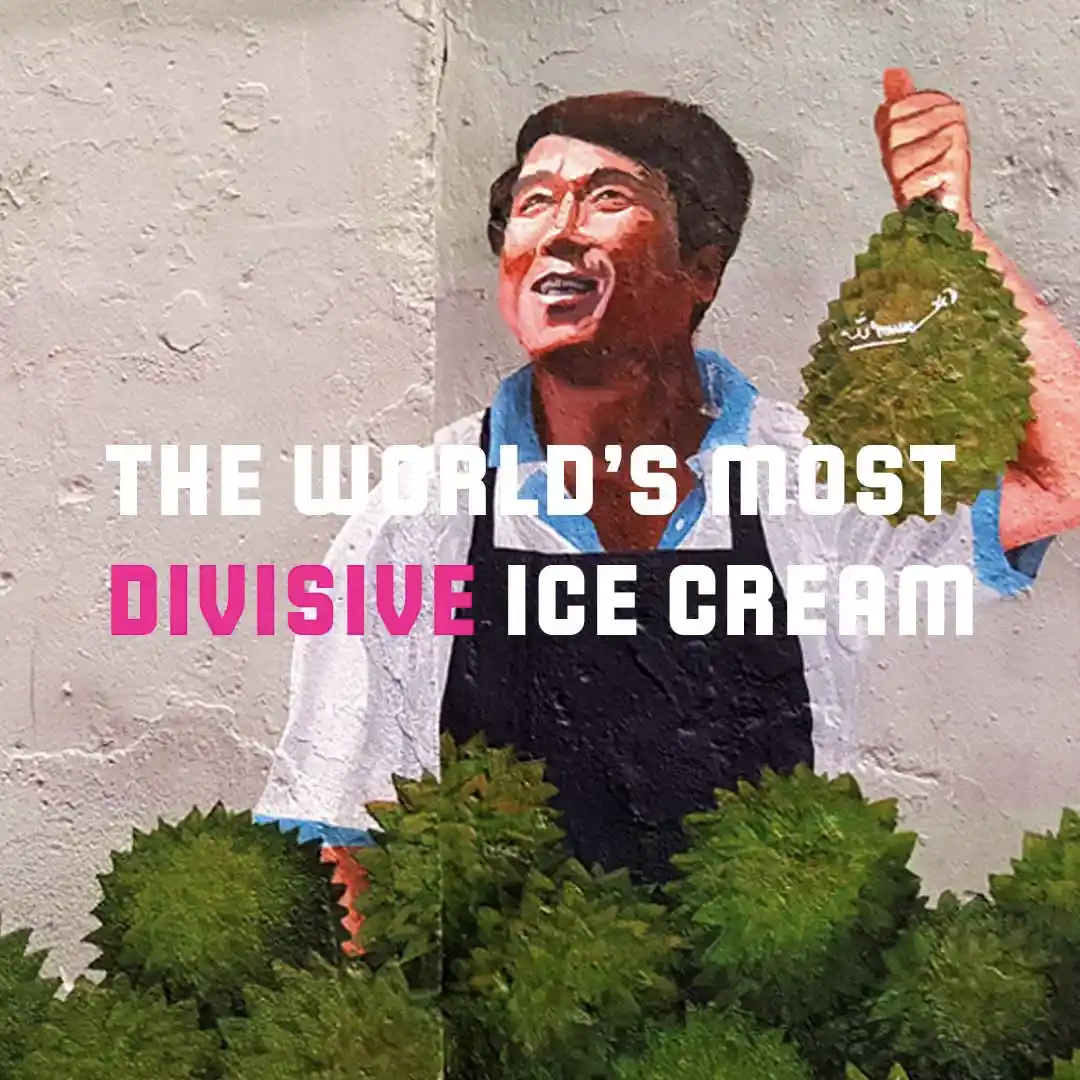 It's safe to say that South Asia's durian fruit 'isn't for everyone'. Why? Because of the durian fruit's uniquely ferocious pong, which has been described as evoking everything from "dead cats" to "pig shit, turpentine and onions".
Nothing else on God's green earth smells quite like it. So pungent is the aroma, in fact, that it's illegal to eat durian fruit on the Singapore subway. As Anthony Bourdain once put it: "Your breath will smell as if you've been French-kissing your dead grandmother." Yikes.
Available Saturdays & Sundays only!
So: why the hell is Hello Oriental selling durian fruit ice cream?
Well, because once you get past that almighty stink – if you get past that almighty stink – you'll find durian fruit to be one of the most addictive flavours to ever cross your tastebuds. So delicious is durian fruit that its fans actually end up developing a drooling love of its antisocial bouquet. They're licking their lips while everyone around them is gasping for air.
Durian fruit ice cream. You know where to come. Who could resist trying such a wildly divisive delicacy? Durian fruit ice cream is available every Saturday and Sunday – always selling out.