🐇 YOU DO NOT WANT TO MISS OUR

CHINESE NEW YEAR MENU

🐇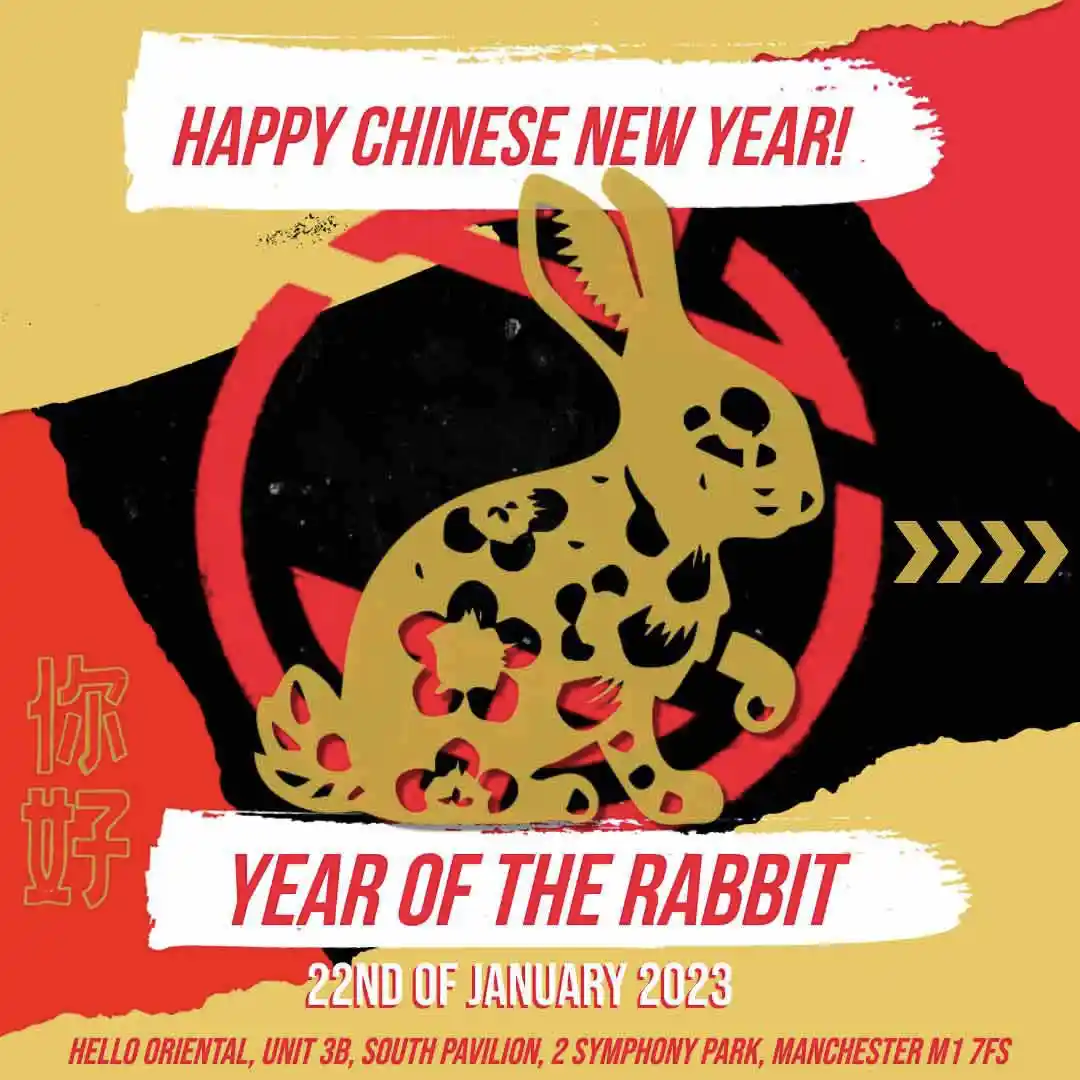 Hello Oriental is serving up a variety of very special dishes to welcome the incoming Year of the Rabbit.
Starting on Friday the 20th of January for the next two weeks we have a special 3-course menu available.
The traditional dishes Nian Gao, the Chinese New Year cake and Lo Bak Gao, a traditional radish cake are available in our marketplace.
Our famous soft-serve ice cream served in bear or fish cones, a waffle or baby bear waffle is being served in three unique flavours over the festive period: Durian ice-Cream, Rabbit candy flavour (made from the traditional White Rabbit Chinese milk sweets, and to celebrate the incoming Year of the Rabbit) and vegan charcoal ice cream.
🐉 SEE YEAR FOR THE YEAR OF THE DRAGON! 🐉
Other additional menu items include the Prosperity Salad.
Traditionally, the higher the salad is tossed, the more prosperity is guaranteed over the coming year, and the aim is to toss the salad higher and higher each time, while wishing all at the table good fortunes. Jellyfish is an optional additional ingredient.
Please order the Prosperity Salad via our bookings portal 24 hours in advance.
Walk-ins are always welcome however booking is recommended over this busy period.
Happy New Year from all at Hello Oriental, wishing all our customers as much good fortune as we possibly can for the coming year.